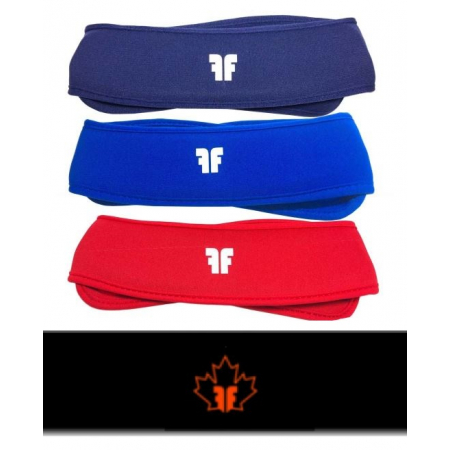 Product Details
Forcefield Protective Headband™ ULTRA Youth & Adult
Protecting your head is now super easy, as easy as wearing a headband
Patented technology fused inside an athletic quality sweatband lessens the force of an impact significantly.
70% Neoprene, 25% nylon, 5% polyester, hand washable, air dry
Velcro adjustable for best fit, comfort & performance
360° of protection
53 cm - 65 cm (6.5 cm high) Recommended for pre-teen, youth & adult,
Black, red, blue and navy with choice of logos: FF logo, Canadian Maple Leaf logo
For soccer, basketball, curling, skating, volleyball, cheerleading, flag football, gymnastics & many other non-collision sports
For medical applications and individuals prone to falling due to age
Certified CE II for use as protective headgear. Meets all ASTM and FIFA standards.
Listed by National Federation of High Schools (USA) as safety gear for students, in use by NCAA Universities and High Schools (USA)
Doesn't interfere with visibility or the fun of the sport. Ball plays true in soccer. Looks and wears like a sweatband.
Forcefield ULTRA Youth+Adult
Price

$

34.95

CAD